Foiler's Flying Yacht
Raise your standards and sail above the waves at 40 knots in full comfort.
With an avant-garde propulsion system combining two diesel and electric 320hps BMW engines, and ENATA's custom electric torpedoes, the FOILER is redefining sailing and day cruising.
The hydro-foiling system, enabling the boat to fly 1.5m above the water, provides an unmatched experience, where speed and reactivity are the center-pieces.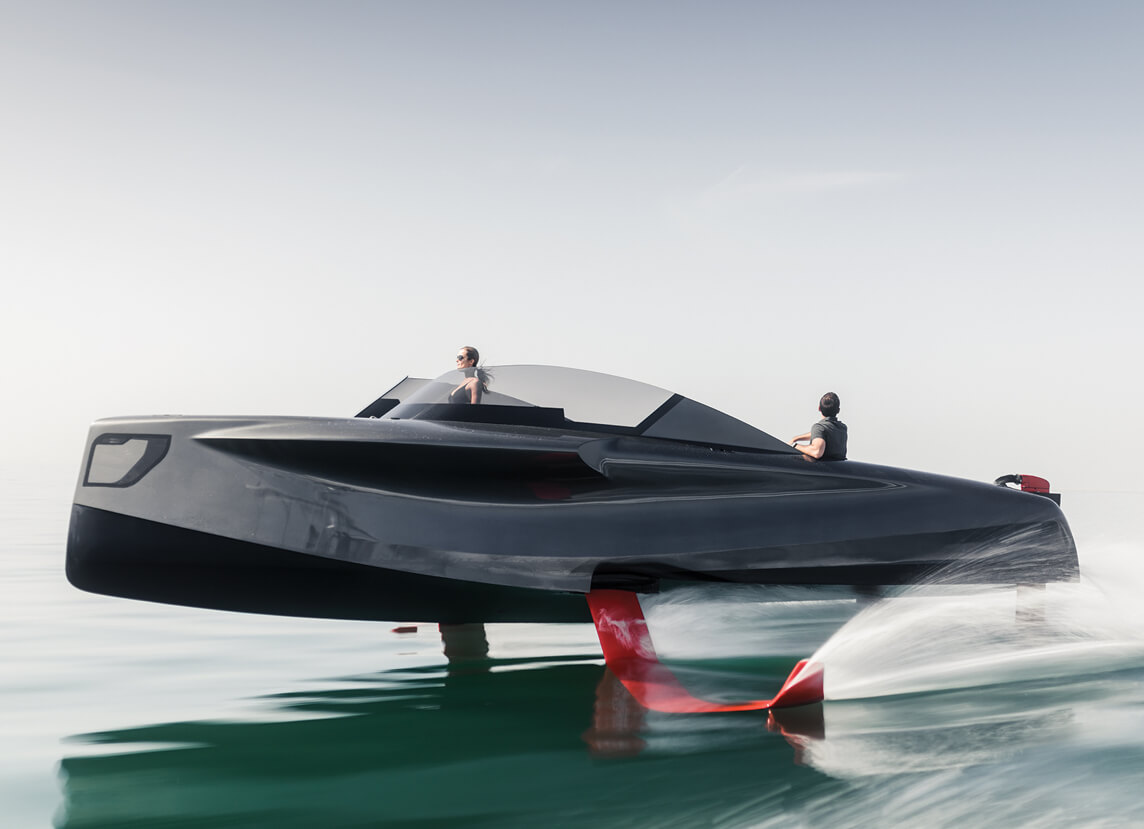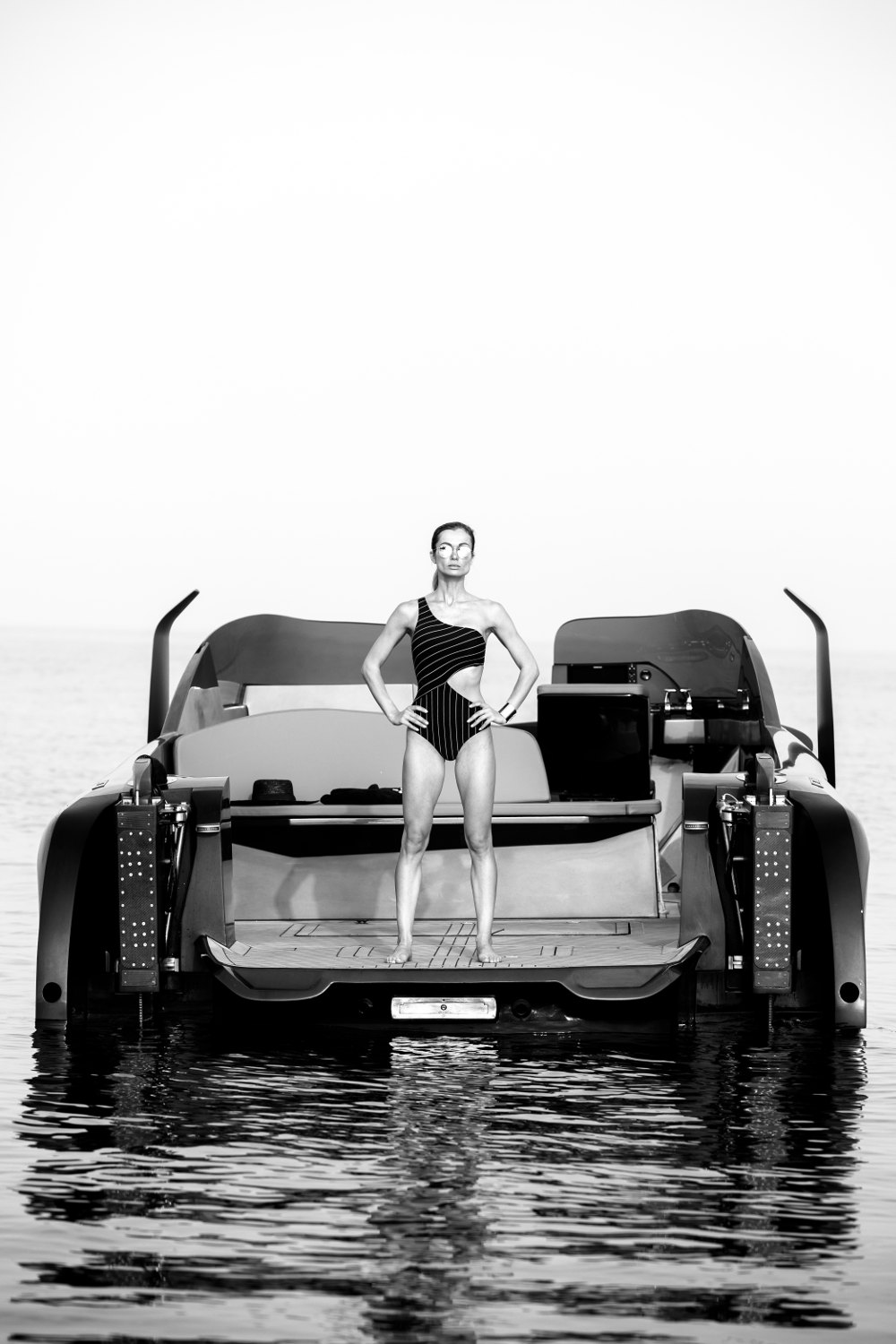 Style
Experience a unique sense of tranquility and comfort at high-speeds.
Anchored in the water by 4 powerful foils, the FOILER is both extremely stable and immune to wave interference. Driving the FOILER is surprisingly easy and effortless, and the subtle luxury will make any sailing session a relaxing and memorable experience.

High-Life
Let's admit it. With her retractable foils, her futurist design, her unique presence and bold extravagance, the FOILER will probably create a little drama in your life…. but who doesn't want it?